What do you need to know about back pain?
If you are currently suffering from persistent back pain, you may already know how disruptive this problem can be. If you've ever been to a doctor for a back problem, you may also be aware that masking the symptoms of back pain with medication does not offer a long-term solution.
A persistent back problem can prevent you from living a normal, productive life on a day-to-day basis. Often, the root of this problem can be traced to spinal alignment, which can easily be treated with a low-cost chiropractic adjustment. If you are from Maplewood, MN, and needing chiropractic care, you can contact our Maplewood Chiropractors to consult with a specialist today to learn about the options you have.
Based on the severity of your pain, our holistic Chiropractors in Maplewood will recommend the most appropriate method of chiropractic adjustment.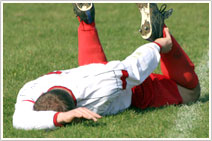 Back pain caused by sports-related injuries can be devastating. Our chiropractors in St. Paul will show you several exercises you can use to maintain health and well being, without having to give up the game! During your consultation with our chiropractors, regular acupuncture or chiropractic adjustment treatments may be recommended to treat and prevent your pain. How often you need a chiropractor is always based on the severity of the injury, and other specific circumstances. After your session, you can count on leaving our clinic feeling much stronger and healthier than before … and it may even improve your game!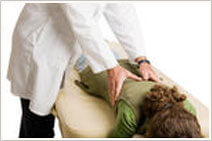 As an employer, you might already be aware that back pain is a frequent condition in employees that can threaten attendance and productivity. Offering corporate chiropractic services as a benefit to employees is a powerful solution that can help treat and prevent persistent back pain in employees. It is also a way to increase overall employee satisfaction; and when employees feel better, they tend to be more productive workers. Our Chiropractors in Maplewood MN offers a variety of affordable, corporate chiropractic programs to choose from. Contact us now to request more information! We serve customers from St Paul, MN and surrounding areas including Maplewood, Roseville, Little Canada, Falcon Heights, and Arden Hills. To find out how chiropractic adjustments may benefit you or for a diagnosis of an injury or condition that requires chiropractic treatment, contact our Maplewood Chiropractors at the McCarron Lake Chiropractic today or call us at (651) 489-6550. You can also come and see us at 1820 Rice St., St. Paul, MN 55113.