St. Paul Chiropractor
Much like any health and wellness center, we are dedicated to treating problems such as persistent back pain. McCarron Lake Chiropractic offers a variety of services, customized to the unique needs of each client, which provide long-lasting relief from back pain. Instead of taking pain medication to lessen the effects of back pain, schedule an appointment with our St. Paul chiropractors and actually treat the underlying cause! There are a number of things that can cause back pain, but improper spinal alignment is almost behind a persistent, disruptive problem. A chiropractic adjustment works instantly to correct problems with alignment, and you will feel better for several months following treatment.
Regardless of what the source of your pain may be, at the McCarron Lake Chiropractic, our St. Paul, MN chiropractors can help you to heal or manage your pain throughout your body with chiropractic spinal adjustments.
When Should I Have a Chiropractic Adjustment?
Although chiropractic adjustments can be used for any number of purposes, some of the most common symptoms we have prevented, conditions we have helped and injuries we have treated include:
Symptoms

Upper Back Pain
Mid Back Pain
Extremity (arms/legs) Pain
Jaw Pain
Wrist pain
Knee Pain
Ankle/Foot pain
Hip pain
Numbness/Tingling
Asthma
Menstrual problems
Infantile colic
Conditions

Sciatica
Carpal tunnel
Pinched Nerves
Tendonitis
Fibromyalgia
Scoliosis
Sprains/strain
Due to the many uses and benefits of chiropractic adjustments, there is no definite time when it's best to seek chiropractic treatment. We recommend getting chiropractic help whenever you are experiencing persistent pain or if you've recently been in an accident or suffered an injury.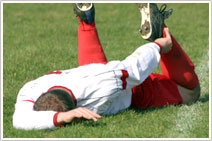 Sports injuries can really put a time-out on your game and can disrupt your ability to work and function effectively on a daily basis. Chiropractic adjustment, acupuncture, and other methods of treatment are all proven effective for long-lasting results. A chiropractic adjustment works wonders if you've thrown your back out, which is common for those who play an aggressive sport. Acupuncture is an alternative health and wellness treatment commonly used to maintain a strong and healthy posture and prevent back problems from occurring, but it also works to treat existing back pain in certain circumstances. Our chiropractors in St. Paul will present you with several treatments that are available for sports-related chiropractic services in St. Paul, and during your first consultation, you will learn which methods are most appropriate for you.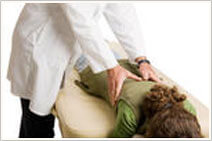 We are pleased to offer corporate chiropractic services in St. Paul. As an employer, you may already recognize that offering the benefit of chiropractic services to your dedicated employees is a powerful solution that will work to prevent back pain – one of the most common illnesses that affect work productivity. Not only will our services work to increase work productivity by eliminating back pain in workers, but this benefit will also increase general employee satisfaction overall. Our St. Paul Chiropractic clinic offers a variety of affordable programs, so please contact us now to discuss your options!
McCarron Lake Chiropractic serves customers from St Paul, MN and surrounding areas including Maplewood, Roseville, Little Canada, Falcon Heights and Arden Hills.
To find out how chiropractic adjustments may benefit you or for a diagnosis of an injury or condition that requires chiropractic treatment, contact our St. Paul, Minnesota chiropractors at the McCarron Lake Chiropractic today or call us at (651) 489-6550.