A graduate of the University of Minnesota and Northwestern College of Chiropractic, Dr. Laura Dronen is a member of the Minnesota Chiropractic Association. She is interested in total body wellness, nutrition, and fitness. An avid runner and soccer player, Dr. Dronen enjoys treating athletes of all ability levels.
Dr. Dronen is passionate about the treatment of acute and chronic injuries, headaches, neck and back pain, and pregnancy-related issues.
Dr. Dronen helps your body maximize its optimum function. By adjusting the joints in the body, she is able to relieve the pressure on nerves, thus allowing the joint to move through its full, pain-free, range of motion. Through chiropractic care, Dr. Dronen is also able to stimulate the body's immune system. Combining chiropractic care, nutrition, and rehabilitation, Dr. Dronen helps her patients to promote strong healthy, pain-free living.
When Dr. Dronen is not at the clinic, you will find her at home with her husband and 2 daughters. They enjoy snowboarding and skiing, watersports, traveling, and watching movies.
Dr. Jason Smith
Dr. Smith attended the University of Minnesota and then furthered his education at Northwestern College of Chiropractic. He is a member of the Minnesota Chiropractic Association.
His interests lie in treating those involved in automobile accidents, sports injuries and nutrition counseling. He has had numerous continuing education hours focusing on the impact of motor vehicle injuries and chronic health issues. In his leisure time, Dr. Smith enjoys playing and watching all sports and spending time with his daughters.
Many of our patients who have been injured or who suffer the ill effects that everyday stress can play in their lives are amazed at how well they feel under chiropractic care. By implementing massage therapy, acupuncture and rehabilitation in a patient's care, there are noticeable differences in the speed of recovery. By assessing your particular problem, Dr. Smith is able to tailor a treatment plan to best suit your needs.
Dr. Pamela Comes
Dr. Comes graduated with a Bachelor of Science in Human Biology and a Doctor of Chiropractic Degree from Northwestern Chiropractic College. She grew up with chiropractic being a part of her life and health care. After finding personal relief from chronic migraine headaches with regular chiropractic care, she has become passionate about helping others who are suffering from headache pain.
Dr. Comes has years of experience working with patients who are suffering from neck and back pain. This pain could have been from an auto collision, a lifting injury, or those "I don't know what I did, but just woke up in pain." She understands and cares about making every patient feel better. She also loves to work with those people that are trying to become the healthiest they can be through wellness care, diet, and exercise.
In her free time, Dr. Pamela Comes enjoys golfing and watching her three kids in all of their activities.
Rebekah
Rebekah is a graduate of the Northwestern Health Sciences University Massage Program.
She enjoys helping with the rehabilitation of those suffering from different injuries with emphasis on trigger point therapy.
In her spare time, Rebekah enjoys playing piano, going to concerts, making art and loves going back to her home up north to go fishing, do some gardening, or just hanging around a bonfire with friends and family.
Ratha
Ratha accomplished her Medical Administrative Assistant diploma in 2013. She enjoys working at McCarron Lake Chiropractic because it allows her to help people. Also, she loves being part of a team and it's a lot of fun! She is fluent in Khmer and English. She has a license in cosmetology so when she's not working she likes to make people feel fabulous.
Her idea of the perfect day would be from spending time with her 3 kids, hanging out in front of a bonfire with great friends to hiking, fishing or just at home watching movies.
Amele
Amele is a graduate of the massage therapy program at the Saint Paul Community and Technical College. She appreciates being able to help people and take care of their muscle pain. She loves to hang out with friends, watch movies, and listen to music. She also loves spending more time with her family.
The key to cost containment within health care is early detection and prevention. And, the key to early detection and prevention is honest, ethical, and convenient care.
[wpcol_1third id="" class="" style=""]
[/wpcol_1third] [wpcol_2third_end id="" class="" style=""]
Onsite access to health care maximizes your employees' ability to get and stay healthy.
With an onsite provider you not only have someone there to provide preventative care and early detection to those that wish it, but also if the unexpected arises, like an injury, you have a trained and qualified physician present to assess and treat, if necessary.
[/wpcol_2third_end]


Our programs have proven to reduce costs, injuries and improve the employee's health, as well as the companies.
Chiropractic Works!
An analysis of 14.7 million complete episodes of musculoskeletal complaints ending in 2009-2011 by OptumHealth—involving all services, settings and providers from commercial plan members across the country—provides additional support for the early role of chiropractic doctors in the evaluation and management of patients with back pain. Among a number of observations resulting from this analysis, episodes where a chiropractor was the first provider seen are characterized by treatment well aligned with clinical evidence; fewest number of different providers seen during the duration of the episode; low rates of imaging, injections and prescription medications; and low total episode cost (costs <50% of standard medical, if chiropractic care instituted within 10 days of the acute injury onset).
Chiropractic Treatment for Neck and Low Back Pain Improves the Value of Health Benefit Plans
[checklist]
….the addition of chiropractic coverage for the treatment of low back and neck pain at prices typically payable in US employer-sponsored health benefit plans will likely increase value-for-dollar by improving clinical outcomes and either reducing total spending (neck pain) or increasing total spending (low back pain) by a smaller percentage than clinical outcomes improve. 2009 Mercer Report
A 2004 study by Legorreta et al. conclude that access to managed chiropractic care for back pain may reduce overall health costs because such care is more effective than traditional medicine and is less invasive.
Patients with chiropractic insurance coverage, compared to those without coverage, had lower annual healthcare costs ($1,463 vs. $1,671) per member year.
Sarnat, Winterstein, and Cambron (2007) found that admitting chiropractors into a healthcare plan as gatekeepers led to dramatic cost reductions, exemplified by 59% fewer hospital days, 62% fewer outpatient surgeries, and 83% lower pharmaceutical costs.
An in-depth analysis of 4 years of claims data from a managed care health plan found that patients who had access to chiropractic care had fewer neuromusculoskeletal complaints than those without access; the chiropractic care was a direct substitution for medical care, not an additional cost (Metz, Nelson, LaBrot, & Pelletier, 2004). This group also had a significant reduction in the use of high-cost and invasive procedures for treatment of low back and neck pain (Nelson, Metz, & LaBrot, 2005).
[/checklist]
This is an example page. It's different from a blog post because it will stay in one place and will show up in your site navigation (in most themes). Most people start with an About page that introduces them to potential site visitors. It might say something like this:
Hi there! I'm a bike messenger by day, aspiring actor by night, and this is my website. I live in Los Angeles, have a great dog named Jack, and I like piña coladas. (And gettin' caught in the rain.)
…or something like this:
The XYZ Doohickey Company was founded in 1971, and has been providing quality doohickeys to the public ever since. Located in Gotham City, XYZ employs over 2,000 people and does all kinds of awesome things for the Gotham community.
As a new WordPress user, you should go to your dashboard to delete this page and create new pages for your content. Have fun!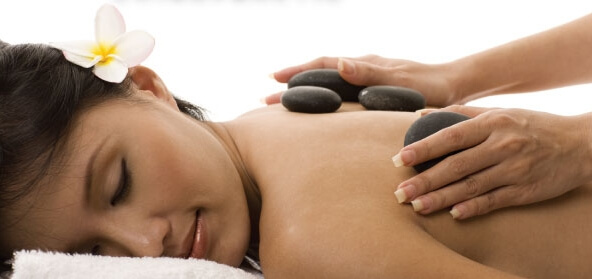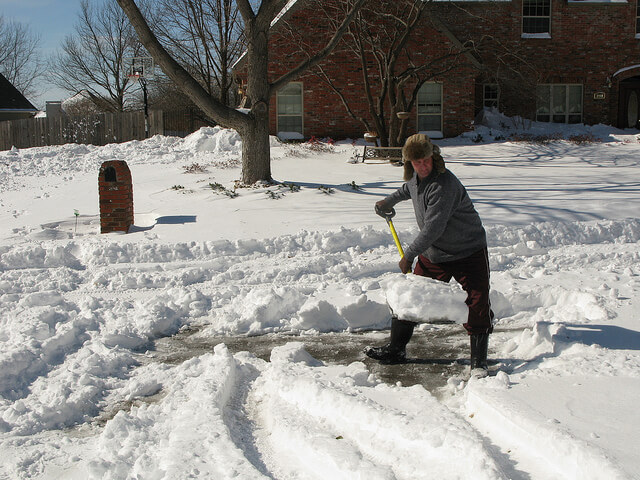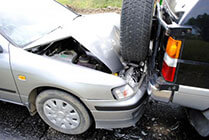 The key to cost containment within health care is early detection and prevention. And, the key to early detection and prevention is honest, ethical, and convenient care. Onsite access to health care . . . (more)

Chiropractic Professionals

Our chiropractors in St. Paul believe in helping the body maintain or achieve optimum health through adjusting the joints of the body, mainly the spine but also the arms and legs. This is extremely safe and gentle. We are able to help a large variety of conditions naturally by using our hands to gently move the joints back into their proper position or help loosen joints that have become stuck or restricted due to trauma, poor posture, or repetitive injuries. In addition to using our hands, we are well versed in other techniques such as activator and the Thompson technique.