Identifying the root cause of your pain.
Back pain is a debilitating problem that many individuals face every day. Unfortunately, pain medication does nothing to treat the cause of back pain, only to temporarily relieve the sensation of discomfort. In most cases, spinal alignment is behind persistent back pain that can disrupt your daily activities. If you are from Roseville, MN, our Chiropractor Roseville, MN can offer a variety of effective chiropractic adjustment services because the only way to feel better is to get to the root of the problem … not just mask the symptoms.
Our holistic chiropractors in our St. Paul Chiropractic clinic will consult with you personally to identify what may be causing your back pain before providing the most appropriate method of adjustment.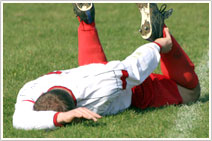 During your consultation with our chiropractors in St. Paul, you must disclose whether or not you play any aggressive sports. Back problems or neck pain that occurs from sports injuries may require different treatments or more frequent visits to our chiropractic clinic in St. Paul, MN. A sports chiropractor will probably recommend a standard chiropractic adjustment if you've thrown your back out playing sports or might suggest acupuncture to reduce pain and maintain health and wellness. There are also a number of exercises you can do to prevent back problems from occurring if you play sports, and posture is also very important. Contact our chiropractic clinic today for more personalized information.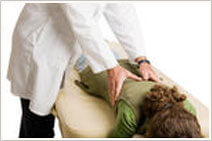 Back pain is one of the most common illnesses that affect work productivity in employees. As an employer, you might already recognize the value offering corporate chiropractic services as a benefit to employees. Aside from a major increase in overall employee satisfaction, you will also find that worker productivity will increase substantially from employees who feel good. Corporate chiropractic services are also a gesture of goodwill to show your employees that you care about their well-being. Our chiropractors have a variety of affordable, corporate chiropractic programs to choose from, so please don't hesitate to call now and explore your options! We serve customers from St Paul, MN and surrounding areas including Maplewood, Roseville, Little Canada, Falcon Heights and Arden Hills.
To find out how chiropractic adjustments may benefit you or for a diagnosis of an injury or condition that requires chiropractic treatment, contact our true Chiropractic Roseville, MN clinic today or call us at (651) 489-6550. You can also come and see us at 1820 Rice St., St. Paul, MN 55113.