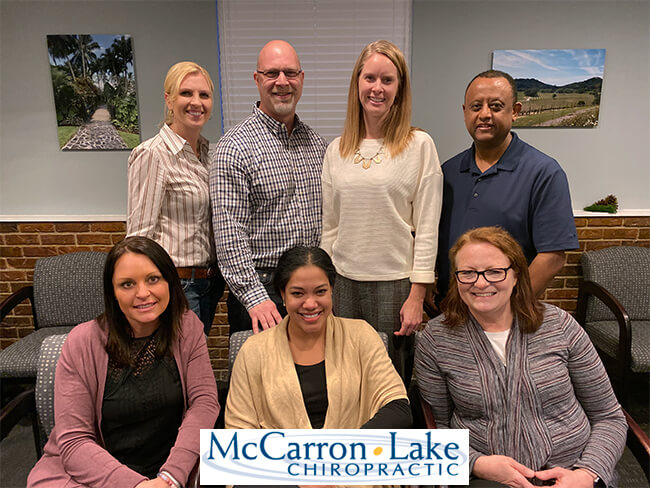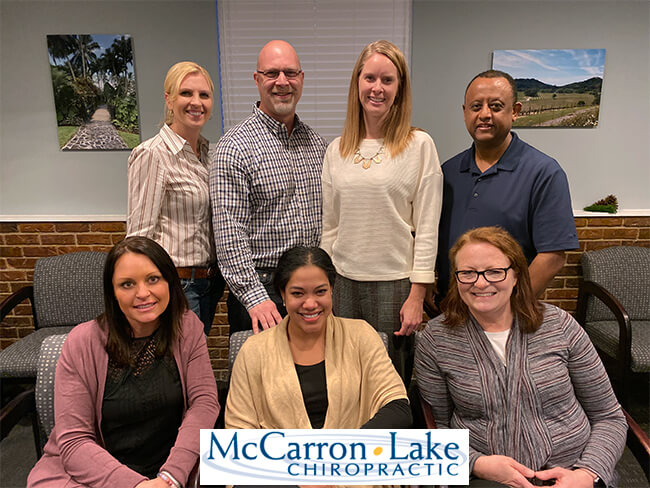 Top [Left to Right]: Dr. Pamela Comes, Dr. Jason Smith, Dr. Laura Dronen, Michael
Bottom [Left to Right]: Kristy, Carolina, Jeannie
Carolina — Chiropractic Assistant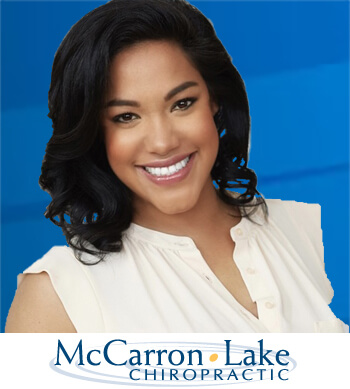 Originally from South America. Carolina grew up in Venezuela and Minneapolis. She graduated with a degree in Marketing with a focus on communications.
Carolina has a background in the Culinary arts as a personal chef. She specializes in farm to table dishes and enjoys really connecting with everyone she cooks for. She is passionate about telling a story through her dishes. She is a passionate supporter of regionally sourced food and local farms.
She joined our team to continue her career in health and wellness. Her favorite part of her job is the patient interaction and the variation of tasks she does daily; no two days are the same.
In her free time, you can find her spending time with her cocker spaniel Oscar and her boyfriend in the Minneapolis area. Traveling is one of her favorite pursuits, especially trips that are dog friendly and going to her cabin for long weekends.
Carolina is excited to continue to grow with the clinic.
Kristy — Chiropractic Assistant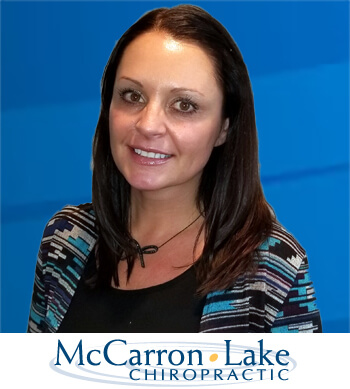 Attended Anoka Hennepin Technical College for Medical Administration. Kristy enjoys the satisfaction of helping patients understand their insurance benefits, as well as getting to know patients while working at the front desk. In her free time, Kristy enjoys having an active lifestyle and being outdoors, spending time with her son, friends, and two dogs Lola and Zoey.
Jeannie — Massage Therapist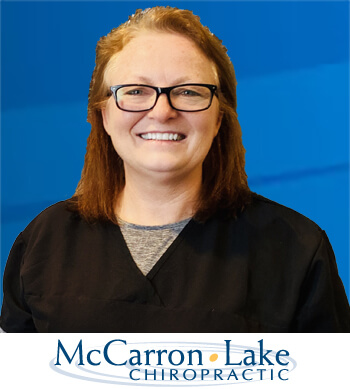 Jeannie began her mission as a massag1e therapist in 1997, as she attended the Minneapolis School of Massage and Bodywork completing their massage practitioner program.
Her style combines connective tissue work, Swedish massage and deep tissue techniques to provide a relaxing and rehabilitating session.
She is passionate about the maintenance of one's self and believes that massage therapy contributes to a person's overall well-being. She tries to accommodate to each individual she works with by understanding that pressure differences and pain tolerance is subjective. She does her best to match each client's desired needs by being mindful and transparent not only during intake but during table time as well.
She also attended Sister Rosalind Gefre's School of Massage and Bodywork and became certified in seated chair massage. She has been actively working in a variety of venues and is a seasoned therapist in the field for nearly 20 years.
In her free time, she enjoys her friends and family. Reading and yoga are first on her list for a relaxing weekend. Jeannie lives in St. Paul MN and looks forward to continuing her practice here at McCarron Lake Chiropractic.