Car Accident Chiropractor Treats Injury from Auto Accident?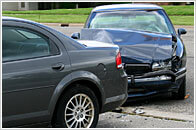 Car accident injuries can be extremely painful and debilitating, whether you are a driver or a passenger. It is important to seek medical treatment as soon as possible after sustaining car accident injuries, especially if the car crash was severe and caused you significant pain.
There are many ways to prevent a car accident, such as wearing a seat belt and not texting while driving, but they still happen every day.
When it comes to auto accident injury treatment, most people think of their general practitioner or family doctor. But there is another option: car accident chiropractors.
Why Do People Need Chiropractic Care After an Auto Accident?
Chiropractors are specialized doctors who use spinal manipulation and other techniques for the treatment of musculoskeletal problems such as neck pain, back pain, and joint pain issues. Chiropractors also help their patients improve their overall health by providing lifestyle changes and nutritional guidance.
How Can Chiropractors Help with Car Accident Injuries?
When you see a chiropractor after a car crash, the chiropractor will assess your personal injury in order to determine the appropriate course of treatment for recovery.
Chiropractic care is an essential part of a complete recovery after an auto accident. Chiropractors are trained to help diagnose and treat the entire body, including the nervous system and its connection to the musculoskeletal system. This holistic approach helps them identify problems that many other medical professionals may miss.
A car accident can be a traumatic experience, especially if you've been injured in the process. While some people are able to recover from their injuries without any help, others may need to see a chiropractor to speed up the healing process. If you have recently been involved in an automobile collision, it is important to get medical help immediately.
Types of Pain that Chiropractors Can Treat After a Car Accident
When you are involved in a car accident, whether it is an auto accident, a Lyft accident car, or a motor vehicle accident, and you experience any of the following symptoms, contact your local car accident chiropractor to determine whether chiropractic care can help you recover from your car accident injuries.
Frequent neck pain

Headaches

Shoulder pain

Mid back pain

Low back pain

Leg pain

Arm pain

Upper back pain

Spine injury
According to insurance statistics, the average person is involved in a car accident once every five years.
These car accidents cause the body to move one way and then abruptly stop and/or move in a different direction. Areas usually affected are:
Neck

Mid back

Low back

Jaw

Head

Shoulders

Wrists

Knees
These impacts may result in:
Stretching

Tearing of muscles and ligaments
Now that the muscles and ligaments have been damaged, the vertebrae (bones) may be shifted out of their normal position. This may result in the nerves becoming pinched or irritated, and this can lead to pain in the affected area. The pain may even radiate to other areas of the body.
If these misalignments are not corrected, long-term damage can occur, such as:
Chiropractic has been shown to be the best form of treatment for people suffering from car accident injury.
93% of whiplash patients improve with chiropractic care.
Besides hiring personal injury lawyers to help you with car accident settlement, you should also see medical treatment for your injuries. Our auto accident chiropractor can help you find relief from the pain and injuries associated with your car accident.
To find out how chiropractic care may help you after your car accident, contact our car accident chiropractor today or call us at (651) 489-6550.
McCarron Lake Chiropractic's St. Paul chiropractic clinic serves customers from St Paul, MN, and surrounding areas, including Maplewood, Roseville, Little Canada, Falcon Heights, and Arden Hills.
I was referred to the fine people at McCarron Lake because of an automobile accident. I've had a lot of pain. If it can be said that good can come from bad, that would describe all the wonderful people here at McCarron Lake Chiropractic.

Steve B.