Auto Injury Insurance FAQs: Preparing Now for Your Claim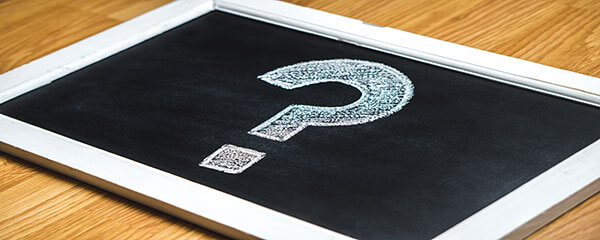 One of the most eye-opening experiences that you may experience after being in an auto accident is the indignity you may feel from the auto injury insurance that is supposed to protect you.
How long after a car accident can you file suit for an injury from the auto injury insurance company?
For personal injury claims, you have up to two years after your auto accident to file a lawsuit with your auto injury insurance, but the likelihood that they will deny your claim becomes greater after 6 months or more if you don't have proper documentation of your injuries. The statute of limitations (time allowed to file) for property damage resulting from an auto accident is three years. However, if your auto accident was with a government entity (police, city buses, trash trucks, public buses, etc), the statute of limitations in both cases is just 6 months from the date of the occurrence.
How long do you have to see an auto injury doctor after an auto accident?
When dealing with serious incidents such as auto accidents, it is crucial to get evaluated by an auto injury doctor immediately. Professionals advise that you never wait more than 72 hours to be seen by a doctor or physician. Car injury doctors, professionals who specialize in trauma resulting from auto accidents, are well-versed in identifying early signs of future problems.
While your general well being is an important driver behind this recommendation, it's not the only reason. Auto injury insurance claims adjusters evaluate this factor to arrive at conclusions about your settlement. A victim in an auto accident that was seen within 72 hours of the incident by an auto injury doctor is viewed as being more serious than someone who waits.
However, since the effects of chiropractic injuries often take longer to surface than other types of acute injuries, don't fail to be seen if you've exceeded this window — but do schedule an appointment with one or more car injury doctors as soon as possible after noticing some form of pain.
Will the settlement from the auto injury insurance include the cost of future treatment in an auto accident claim?
Auto accidents are an unexpected tragedy that can account for many hours of lost revenue in time spent off work. Victims, if qualified can file a lawsuit for lost revenue while hospitalized or recovering.
Insurance adjusters use sophisticated software to arrive at the value to be awarded in a claim. The algorithm considers many factors when determining the settlement amount. One of those factors is the need for and cost of ongoing treatment for injuries by car injury doctors that require continual care.
How long does it take for whiplash symptoms to appear?
Whiplash's painful sensation comes from the whipping of the neck and can damage many vital muscles, ligaments, and nerves around the spine. Symptoms of whiplash are most commonly noticeable within 24-72 hours and should be checked out immediately after irritable pain. However, the pains and effects of whiplash can manifest even months after the trauma. The primary symptom of whiplash is tightness or spasms in the upper back or neck area or pain resulting from movement. These are some of the symptoms that car injury doctors will be looking for during your evaluation.
If you've been in an auto accident, the most important thing you can do, both in terms of your health and for the outcome of your settlement, is to be seen by an auto injury doctor as soon as possible. Chiropractic injuries can manifest in several seemingly unrelated ways that car injury doctors can assess and address before they become a chronic problem. Even if you don't feel direct pain in your neck or back, a chiropractic evaluation by an auto injury doctor after an auto accident is always recommended.
To find out how chiropractic adjustments may benefit you or for a diagnosis of an injury or condition that requires chiropractic treatment, contact our St. Paul, Minnesota chiropractors at the McCarron Lake Chiropractic today or call us at (651) 489-6550.