McCarron Lake Chiropractic's St Paul chiropractic clinic accepts 99% of insurance providers. If you don't see them here please contact us to confirm before you come in.

And now, a message from our billing specialist.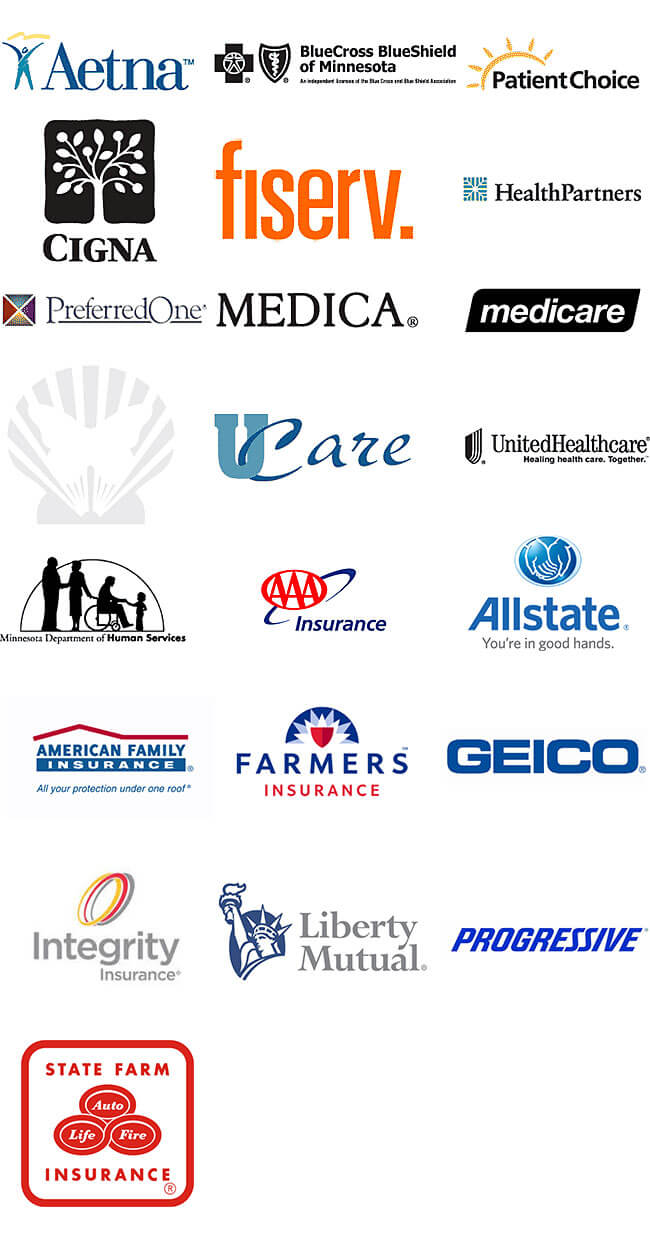 McCarron Lake Chiropractic serves customers from St Paul, MN and surrounding areas including Maplewood, Roseville, Little Canada, Falcon Heights and Arden Hills.
To find out how chiropractic adjustments may benefit you or for a diagnosis of an injury or condition that requires chiropractic treatment, contact our St. Paul chiropractors at the McCarron Lake Chiropractic today or call us at (651) 489-6550.