Let Our Chiropractors St Paul Help Relieve Your Pain!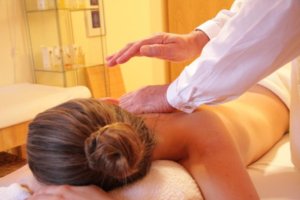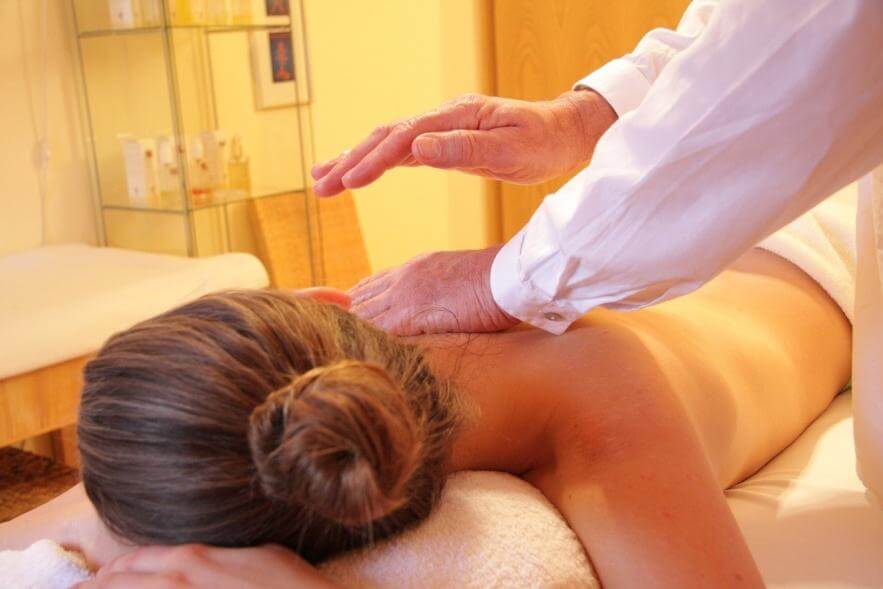 About 22 million Americans visit chiropractors annually to relieve themselves of back pain. Back pain is one of the most common medical problems that affect the quality of life for those who are suffering from it. Anyone who has this pain has greatly affected the way they move in their daily life, like difficulty in sitting or standing up and may even result in missing days at work. Taking medication and getting a rest is not enough treatment for reducing pain, seeking the help of chiropractors St Paul is a great option to diagnose it.
Chiropractic care is a conservative approach performed by a trained chiropractor that will help their chiropractic patients to alleviate the pain or discomfort without undergoing any medical treatment or surgery. Chiropractors will first determine the underlying cause of the pain in order to identify the best care plan. They will ask their patients about their medical history, perform a physical examination and may undergo laboratory tests to help them understand the condition. 
If a misalignment of the spine is found to be the main source of the pain, the Chiropractor St Paul will recommend their patients to undergo massage therapy along with chiropractic adjustments. Chiropractic adjustment is an effective and safe procedure for back pain. This approach will help to align any misalignments in the spine and reduce nerve irritability. Chiropractors believe that proper alignment of the spine can rid the back pain as well as all  sorts of pain within the body. 
Dr. Laura Dronen, our doctor of Chiropractor believes that improper spinal alignment is one of the root causes of chronic back pain. When you treat the source of pain, it will not only help you relieve it but also it can positively affect your overall physical condition and well-being. 
Similar to all other patient-special health centers and clinics, our Top Chiropractors in St Paul MN specialize in treating different types of physical problems, such as migraines and headaches and a whole range of back problems, focusing particularly on problems involving persistent back pain. Our holistic St Paul Chiropractic office offers a range of services  including electrical muscle stimulation aimed at providing chronic back pain relief.
Jason Smith, one of our licensed St Paul Chiropractic understands just how important it is to cater to the unique needs of each of our clients. Our office offers customized services based on your particular needs.  A chiropractic adjustment by a St Paul Chiropractor can instantly help your spinal alignment problems, enabling your body to heal itself without surgery or medication and make you feel better after the treatment. 
If you are suffering from back pain, you can't just rely on medication. Instead, pick up the phone and schedule an appointment with our Chiropractor. With a problem such as that of chronic back pain, a temporary solution is ineffective and not the best approach. We know that you are eager to be free from back pain and our Chiropractors in McCarron Lake Chiropractic office in Saint Paul can help you provide a course of treatment to diagnose your condition. It is vital that you visit a Chiropractor and treat the root cause of the pain to prevent it from coming back and get back to your regular activities.
Our chiropractic natural treatments are specially designed for each of our patients to relieve the pain where they need it the most. We want to help every one of our patients to feel better right away and have a better quality of life!
How Can a Chiropractic Spinal Adjustment Help Me?
Chiropractic spinal adjustments by one of our Chiropractor St Paul, MN can help relieve you from any of the following:
Symptoms

Upper Back Pain
Mid Back Pain
Extremity (Arms/Legs) Pain
Jaw Pain
Wrist Pain
Knee Pain
Ankle/Foot Pain
Hip Pain
Numbness/Tingling
Asthma
Menstrual Problems
Infantile Colic
Conditions

Sciatica
Carpal Tunnel
Pinched Nerves
Tendonitis
Fibromyalgia
Scoliosis
Sprains/Strain
Because of the many benefits of chiropractic spinal adjustments, there is no 'right' time to opt for such a treatment.
We recommend that you contact our Chiropractors in St Paul so they can give you the chiropractic help you need whenever you are experiencing chronic pain or if you've recently been in an accident or suffered an injury.
How Can a Chiropractic Spinal Adjustment Help Me With My Sports-Related Injury?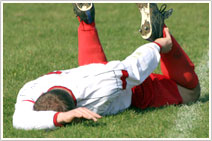 Sports-related Injuries are annoying because they may require you to take time away from the game you love so much. They may even disrupt your ability to work and function effectively on a daily basis.
A chiropractic spinal adjustment has been proven effective for long-lasting relief from sports-related injuries. This is particularly effective if you've ruined your back while playing an aggressive sport.
'Acupuncture' is an alternative treatment, commonly used to maintain a strong and healthy posture and prevent back problems from occurring. Acupuncture can also sometimes work to treat existing back pain.
All you need to do is contact our Chiropractors in Saint Paul. During your first consultation, we will present you with several treatments that are available for sports-related injuries and you can choose the treatment that you feel is right for you.
How can I benefit from Corporate Chiropractic Services?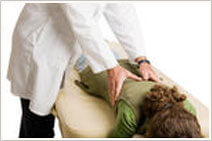 We are pleased to offer corporate chiropractic services in our St Paul Chiropractic clinic. 
If you are an employer, you may already recognize that offering the benefit of chiropractic services to your dedicated employees is a powerful solution that will work to prevent back pain — one of the most common illnesses that affect work productivity.
Not only will our Chiropractors in Saint Paul help increase your employees' work productivity, but this benefit will also increase general employee morale, encouraging them to work twice as hard.
Our St Paul Chiropractic clinic offers a variety of affordable programs, so please contact us now to discuss your options!
McCarron Lake Chiropractic serves customers from Saint Paul, MN and the surrounding areas including Maplewood, Roseville, Little Canada, Falcon Heights, and Arden Hills.  
To find out more about how chiropractic adjustments may benefit you or for a diagnosis of an injury or condition that requires chiropractic treatment, don't hesitate to contact our Chiropractors in St Paul today at (651) 489-6550.