Back Pain: Don't Suffer in Silence
If you've been struggling with back pain, you might already be aware that pain medication is not always effective. In fact, medication merely temporarily masks the symptoms and does nothing to deal with the underlying cause of those symptoms.
If you are from Falcon Heights, MN,  our St. Paul chiropractors are devoted to treating back problems through chiropractic adjustment, acupuncture, or other wellness treatments which offer relief that is both instant and long-lasting.
A chiropractic adjustment does more than just treat this kind of issue; it helps properly align the spine, thereby reducing future problems. To learn more about how our holistic chiropractors in our St. Paul Chiropractic clinic can help you, contact us today for a consultation.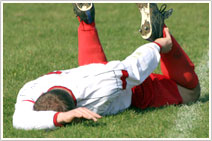 Not only is back pain a frequent disturbance in an athlete's game, but it can also make their daily activities painful and difficult, and can be a serious problem if not treated correctly. Depending on the severity of the problem due to a sports-related injury, our chiropractors St. Paul can help eliminate the pain and align your spine through an adjustment to reduce the chance of future injury. Don't let a sports-related injury prevent you from doing the things you love! Request your personalized consultation with a dedicated sports chiropractor in St. Paul today.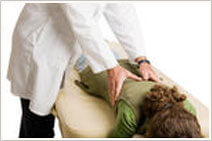 Want to find a cost-effective way to improve employee satisfaction and to increase work productivity at the same time? In our St. Paul Chiropractic clinic, we offer a variety of corporate chiropractor programs, which you can present as a benefit to your hard-working employees. Corporate chiropractic sessions are a win-win situation that will provide your employees with proper spinal alignment to prevent back problems while creating a more positive work environment. Intense or frequent back pain can throw a wrench in the gears, so call our office today and learn more about corporate chiropractor programs. We serve customers from St Paul, MN and surrounding areas including Maplewood, Roseville, Little Canada, Falcon Heights and Arden Hills.
To find out how Chiropractic adjustments may benefit you or for a diagnosis of an injury or condition that requires chiropractic treatment, contact our Chiropractor Falcon Heights at the McCarron Lake Chiropractic today or call us at (651) 489-6550. You can also come and see us at 1820 Rice St., St. Paul, MN 55113.