McCarron Lake Chiropractic serving Little Canada, MN
If you are from Little Canada, MN, our St. Paul chiropractors are devoted to treating problems such as back pain by getting right to the root of the problem. If you've been suffering from back pain, you may already know that medication does nothing more than masking the symptoms of the pain.
But a professional chiropractic adjustment will fix common causes such as spinal alignment issues. Our holistic chiropractors offer a variety of services in our St. Paul Chiropractic clinic and can customize an adjustment to suit your needs.
A chiropractic adjustment not only helps alleviate pain; it also helps prevent future pain and injuries from occurring. Feel free to call and schedule a personal consultation today!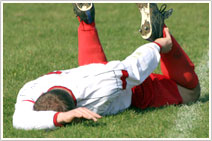 Back pain related to sports injuries can be very serious and disrupt your ability to live a healthy, normal, productive lifestyle. Whether you've thrown your back out playing an aggressive sport, or you're just experiencing discomfort during physical activity, a consultation with our chiropractors in St. Paul can produce instant results that will help keep you in the game. Proper spinal alignment not only helps alleviate existing pain, it can also help you avoid future sports-related injuries. It might even improve how well you play based on how great you feel! Call our chiropractors today for a consultation.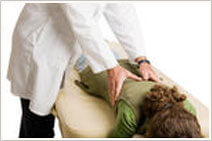 Employers seeking a way to increase overall employee satisfaction while also improving work productivity will recognize the true value that comes in offering a corporate chiropractor program as a benefit to employees. Intense or frequent back pain can cause employees to miss work and decrease productivity; ultimately affecting your bottom line. But it is a treatable condition that you can help your hard-working employees care for and prevent! We offer a variety of cost-effective solutions for corporate programs in our St. Paul Chiropractic clinic; call us today for a personalized consultation! We serve customers from St Paul, MN and surrounding areas including Maplewood, Roseville, Chiropractor Little Canada, MN, Falcon Heights and Arden Hills.
To find out how chiropractic adjustments may benefit you or for a diagnosis of an injury or condition that requires chiropractic treatment, contact our St. Paul, Minnesota chiropractors at the McCarron Lake Chiropractic today or call us at (651) 489-6550.