Nightmares Relieved: A Case Study
Posted at April 2, 2013
Categories : News
As Reported By D. Heagy & C. Warren – Journal of Pediatric, Maternal & Family Health (April 2011); M. McCoy, "Research update: The Mundane, Miracles & Chiropractic (April 20, 2011).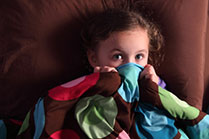 A 10-year-old girl who had suffered from headaches since two years old began having nightmares at the age of seven. Multiple times a night she would wake up screaming with nightmares.
A chiropractic examination discovered she had subluxations and posture abnormalities in her neck and back. After she received approximately eight chiropractic adjustments her headaches had substantially reduced and her nightmares were entirely resolved.
This is just a single case study and we can't conclude others with a similar situation would see similar results.
However, when with a case like this it is unlikely the cure was natural remission after suffering from years of nightmares and having them disappear after a few weeks of chiropractic care.
The Importance of Spinal Checkups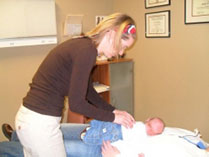 Subluxations can cause headaches and other painful conditions in the body away from the spine, not just neck and back pain. Your body uses your spinal cord to communicate with your brain. Nerve bundles branching off of your spinal cord can be affected when areas of your spine are subluxated referring pain to different areas of your body. Don't wait for headaches or nightmares to arise. Schedule your maintenance appointment instead.
Sincerely,
Dr. Smith, Dr. Dronen, Rebekah, Lisa & Jessi