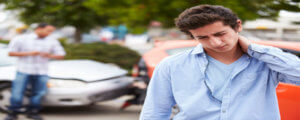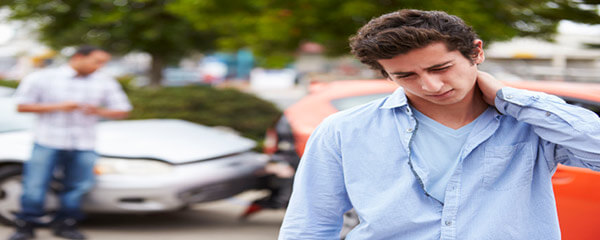 After an auto accident, life can feel like it has been turned upside down. You may feel like you're in a haze and overwhelmed with the idea of putting the pieces of your life back together. Between arranging for auto repairs, lining up temporary transportation, dealing with insurance companies, managing pain, juggling ramifications of lost work, dealing with stress, evaluating auto injury clinic options, and making doctor appointments, it can be a challenge to know what to do at all, let alone how to prioritize everything.
How soon after my accident should I visit an Auto Injury Chiropractor?
Being assessed by a chiropractor at an auto injury clinic within three days of your accident is highly recommended, regardless of your level of pain or the acuteness of your injury. Some types of injuries incurred from blunt trauma can take up to weeks to manifest, although the injury is present immediately.
Often, people make the mistake of attributing post-accident discomfort to having been tossed around and assume it will go away once the bruising and swelling settles. On the contrary, this is when you should be making an appointment with an auto injury clinic – and for two important reasons.
First and foremost, for reasons of your health and well-being. Early care for chiropractic conditions that seem small or even non-existent today can save you a lifetime of pain and suffering.
Second, getting an assessment early by an auto injury clinic can make a world of difference in the settlement of your insurance claim. The more time that passes between the accident and your initial visit to address a medical concern, the more leverage the opposing party has to claim that the injuries were not a result of the accident.
If my Chiropractor recommends ongoing treatment, how does that impact my Insurance Claim?
A quick and seamless claims process certainly reduces stress in the wake of an auto accident. People often wonder if injuries that require long-term treatment will impact the length of time it will take for the insurance company to settle the claim.
Like other medical professionals on your care team, your auto injury chiropractor will create a customized treatment plan after assessing your level of injury based on their knowledge. Their number one goal is to get your feeling better. Your insurance company should also share this goal but if problems arise, the advice of an attorney may be necessary.
What kinds of injuries does Auto Accident Chiropractor treat?
Most people are aware of whiplash as being a common injury resulting from an auto accident – but that is not the only type of injury that an auto injury clinic looks for or treats after trauma. Other types of injuries include spinal cord injuries, shoulder, ankle, knee sprains/strains, pinched nerves, lower back injuries, and other adjustments to reduce scar tissue, misalignment, and to improve blood flow and range of motion. On "average", the effects of a car accident can take 1-2 years to completely heal. A chiropractor may be able to reduce the healing time in half, 6 months to 1 year.
Dr. Laura Dronen, Dr. Pamela Comes, and Dr. Jason Smith are an auto injury chiropractor team who are passionate about and specialize in helping people who have sustained an injury as a result of sudden trauma. Call our Chiropractors in St Paul at 651-489-6550. We look forward to meeting you.