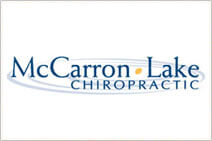 Our chiropractors in St. Paul understand that companies change regularly; be it changes in the number of employees, changes in management or company objectives. With that in mind, we are able to flow with the company no matter the climate. Our on-site program is one of a kind. Our on-site providers are able to assess workstations, provide triage, health talks, provide safety inspections, provide ergonomic recommendations and provide true healthcare. We are able to provide these services at a minimal expense but more importantly with a phenomenal rate of return.
Experience
We are practicing healthcare providers that have been providing our brand of corporate healthcare services for over 15 years and more.
Cost
Because of our "style" of corporate healthcare is naturally cost effective, we are able to bring those savings to our clients.
Hands On Service
With our program, you get an actual doctor in charge of your "wellness" needs in our St. Paul chiropractic clinic. Our doctors, when on-site, are able to actually diagnosis and actively treat most conditions that are presented, unlike other services which need to refer out. Our doctors are able to create on-site programs, such as weight loss, but more importantly, they are able to be on-site to monitor and encourage employees.
ROI
Our program has been shown to save money year after year with ROI ranging between 1:4 to 1:8.
Uniquely Tailored
Our approach is not a cookie cutter one. Every company is unique and faces its own challenges. We understand that and create a program that will provide the goals listed below for every client.
McCarron Lake Chiropractic serves customers from St Paul, MN and surrounding areas including Maplewood, Roseville, Little Canada, Falcon Heights and Arden Hills.
To find out how chiropractic adjustments may benefit you or for a diagnosis of an injury or condition that requires chiropractic treatment, contact our St. Paul, Minnesota chiropractors at the McCarron Lake Chiropractic today or call us at (651) 489-6550.